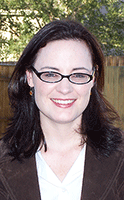 Tara O'Connor Shelley
Place of Work: 
Department of Sociology, Colorado State University
Specialty:
Environmental Crime, Environmental Enforcement, Police and Natural Resources
Homepage:
Colorado State Faculty Page
Bio:
Tara O'Connor Shelley is an associate professor with the Center for the Study of Crime and Justice (CSCJ) at Colorado State University, Department of Sociology. She received her Ph.D. in Criminology and Criminal Justice at Florida State University and her M.S. in Justice, Law and Society from the American University.
Her research interests include policing in an environmental context, environmental crime, environmental justice, police and society, and comparative justice.