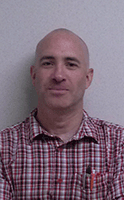 Avi Brisman
Place of Work: 
School of Justice Studies, Eastern Kentucky University, USA
Specialty:
Green Cultural Criminology, Ecophilosophy and Environmental Decision-making, Environment and Conflict, Environmental Rights
Homepage:
Faculty Page
Bio:
Avi Brisman is an Assistant Professor in the School of Justice Studies at Eastern Kentucky University. He received a B.A. from Oberlin College (Oberlin, OH), a M.F.A. from Pratt Institute (Brooklyn, NY), a J.D. with honors from the University of School of Law (Hartford, CT), and a Ph.D. in anthropology from Emory University (Atlanta, GA).
His early research and writing focused on issues in environmental law, policy and regulation, including environmental justice, stormwater pollution, crab fisheries management, sustainability, and wind energy. More recently, Dr. Brisman has turned his attention to environmental rights, linkages between armed conflict and environmental degradation, representations and constructions of environmental crime and harm in the media, and individual and collective resistance to environmental crime and harm.
He has recently completed a co-edited volume with Professor Nigel South of the University of Essex, entitled the Routledge International Handbook of Green Criminology, which was published in December 2012. Dr. Brisman and is currently working on a second book with Professor South, Green Cultural Criminology: Constructions of Environmental Harm, Consumerism, and Resistance to Ecocide, which will be published as part of Routledge's series, New Direction in Critical Criminology, in late 2013. Finally, Dr. Brisman, Professor South and Professor Rob White of the University of Tasmania, are co-editing a volume, Environmental Crime and Social Conflict: Contemporary and Emerging Issues, which will be published by Ashgate in Spring 2014.