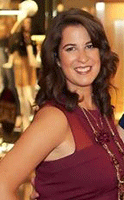 Caroline Nobo, M.S.
Place of Work: 
Abt Associates in Cambridge, MA
Specialty:
Natural disasters, Police Malfeasance
Homepage:
www.abtassociates.com
Bio:
Ms.Nobo is a Criminologist specializing in police misconduct proceeding natural disasters and natural resource conflicts. As well, she is a consultant for the Office of National Drug Control Policy and spends much of her time in the field with state, local, and federal law enforcement. She recently published with Rob White, in the book Climate Change from a Criminological Perspective, her chapter focuses on Hurricane Katrina.