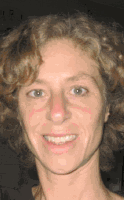 Gudrun Vande Walle
Place of Work: 
University College Ghent
Specialty:
Organisational Crime(phenomenon, victims, compliance and conflict resolution), Sociology of Law, City and security
Homepage:
Gaps-Ugent.be
Bio:
Gudrun Vande Walle has a master degree in Law (KULeuven) and in Criminology(UGent) and obtained her PhD in Criminology at Ghent University in 2003 on the topic of conflict resolution for victims of corporate crime. She is Assistant Professor at University College Ghent(affiliated Ghent University), Faculty of Business and Public Administration and visiting professor
at Rühr University of Bochum, Master in Criminology, Governance and Police Science. She is also
member of the research unit Governing and Policing Security (GaPS). Research and teaching
experience covers: victimization of financial-economic crime including victims of environmental
crime; corruption and anti-corruption policy in the private and public sector; ethics and integrity;
surveillance technologies; conflict resolution and financial-economic crime. For more details, see:
Together with the colleagues from the Netherlands Wim Huisman and Judith van Erp she established
the European Working Group on Organisational Crime (EUROC).