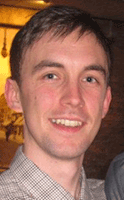 James Heydon
Place of Work:  Hull College Higher Education Centre
Specialty: Late-modern Social Relations, State Comporate Crime, Environmental Harm and Ethnocide
Homepage: N/A
Bio:
James is currently a Criminology lecturer at Hull College's Higher Education Centre.
His background is in researching hidden populations, specifically victims of human trafficking, but also maintains an active interest in late-modern social relations, critical and green criminology.
He is currently pursuing a PhD on the cultural genocide of indigenous populations as a result of environmental destruction.
James tweets in a personal capacity via @Jwheydon. He can be found on Linkedin.