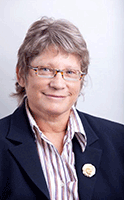 Stephanie Kane
Place of Work: 
Department of Criminal Justice, Indiana University Bloomington
Specialty:
Water and Environmental Justice, Sociocultural Spaces between Law and Crime, Urban Aquatic Ecology, Port Cities
Homepage:
http://www.indiana.edu/~culturex
Bio:
Stephanie C. Kane's new book, Where Rivers Meet the Sea: the Political Ecology of Water, focuses on social and environmental justice through the lens of contested port city waterscapes in Brazil and Argentina. An anthropologist by training, Kane works with activists, scientists, artists and water managers to rethink global water issues. For example, see an experimental piece entitled "Drawing Violence" created with artist Claudia Kane Michler visually conveys the dark side of a beautiful globalized lake in Brazil (
see September 2012 Anthropology News
). She is Associate Professor of Criminal Justice at IU.