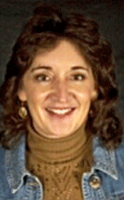 Mary Clifford
Place of Work: 
St. Cloud State University
Specialty:
Green Criminology, Environmental Crime
Homepage:
St.Cloud State Staff Page
Bio:
Mary Clifford received her BS degree in Sociology from Oklahoma State University (Stillwater, OK), MS in Criminal Justice from Northeastern University, (Boston, MA) and received her Ph.D. in Criminal Justice from Arizona State University (Tempe, AZ). She edited Environmental Crime: Law, Policy and Social Responsibility (1998) and co-edited the second edition, titled Environmental Crime in 2011 with Terry Edwards, JD. In addition to text books in the areas of security, sex crimes and nonphysical violence, Dr. Clifford is the co-founder and a lifetime member of the Community Anti-Racism Education (CARE) initiative at St. Cloud State where she is currently Full Professor and past Chairperson in the Criminal Justice Studies Department.