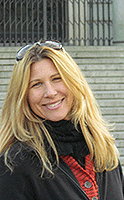 Melissa Jarrell
Place of Work: Texas A&M University-Corpus Christi
Specialty: Green Criminology, Environmental Justice, Victimization
Homepage:
Bio:
Melissa L. Jarrell, Ph.D., is an Associate Professor of Criminal Justice at Texas A&M University-Corpus Christi. She received her doctoral degree in Criminology from the University of South Florida. Dr. Jarrell is the author of Environmental Crime and the Media: News Coverage of Petroleum Refining Industry Violations and has published articles in journals such as Environmental Justice, Environmental Politics, and Review of Policy Research.
Her research interests include environmental justice, environmental victimization, and environmental crime and the media. Dr. Jarrell works closely with Citizens for Environmental Justice, a local grassroots organization founded in 2000 to address issues of poverty, pollution, and injustice in Corpus Christi, Texas.