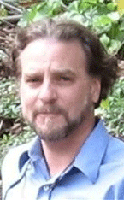 Michael J. Lynch
Bio:
Michael J. Lynch is a professor of criminology and associated faculty member in the School of Global Sustainability at the University of South Florida.
He is recognized for research in green criminology, radical criminology, corporate crime, and racial biases in criminal justice processes. Lynch played an influential role in founding green criminology. He has published 19 books on various topics. He was the 2011 recipient of the Lifetime Achievement Award from the Division on Critical Criminology of the American Society of Criminology.
Along with Paul Stretesky, Lynch currently serves as the editor of Ashgate Publishing's Green Criminology book series. Michael also publishes a blog on Critical Criminology and other issues at CritCrim.org.