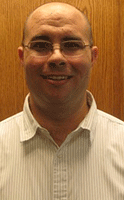 Michael Long
Place of Work: 
Senior Lecturer, Northumria University

Specialty:
 Green criminology, state-corporate crime, political economy
Homepage:
Northumbria University
Bio:
Mike Long is a Senior Lecturer at Northumbria University. He is interested in the political economy of green crimes and the relationship between green and state-corporate crime. He is co-author of he Treadmill of Crime with Paul Stretesky and Mike Lynch that links treadmill of production theory to green criminology; and Defining Crime, also with Lynch and Stretesky. Some of his recent publications have appeared in Organization & Environment, Journal of Agricultural & Environmental Ethics, American Journal of Criminal Justice, and Journal of Applied Statistics.