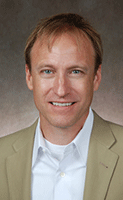 Paul B. Stretesky, Professor of Criminology in Public Affairs
Bio:
Paul Stretesky received his PhD from Florida State University and has studied environmental justice and crime for the past 15 years. He is currently the co-editor (with M.J. Lynch) of the Ashgate book series entitled Green Criminology and helps coordinate the International Green Criminology, Environmental Crime, and Ecological Justice Working Group LISTSERV that consists of nearly 80 scholars located in more than a dozen countries.
Dr. Stretesky has published three books, including Environmental Law, Crime and Justice in 2009 (co-authors R. Burns and M.J. Lynch). His work demonstrates why criminologists should be concerned with environmental harm and inequality and how they can better contribute to the emerging area of green criminology. Dr. Stretesky's current research is focused on the distribution and potential impact of non-profit organizations that engage in environmental policing. In addition to books and dozens of book chapters, Dr. Stretesky has published over 50 peer reviewed research articles on environmental justice, crime and violence. Some of that research has been funded by the Environmental Protection Agency, state and local criminal justice agencies, and non-profit organizations. His most prominent works include the study of the relationship between lead and homicide (with M.J. Lynch) published in the American Medical Association's Archives of Pediatrics and Adolescent Medicine, the examination of relationship between race and lead exposure (with M.J. Lynch) published in the American Sociological Association's Journal of Health and Social Behavior, and the predictors of corporate environmental self-policing published in American Society of Criminology's Criminology.
Dr. Stretesky teaches courses in statistics, environmental justice, and environmental crime. He also engages in community-centered research and is now working with Families of Homicide Victims and Missing Persons, Inc., a Colorado-based non-profit organization. He co-directs (with Dr. Burton) the School's Environmental Policy, Management, and Law Concentration and is co-chair (with Dr. Martin) of the University Core Curriculum and Oversight Committee.