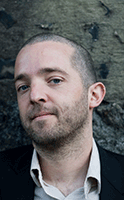 Dr Gary R Potter
Place of Work: 
Department of Social Sciences, London South Bank University
Specialty:
Environmental Protest, Green Criminology, Cannabis Cultivation, Drug Markets
Homepage:
LSBU Staff Page
Bio:
Gary Potter is a Senior Lecturer in Criminology at London South Bank University, UK. He teaches Green Criminology to undergraduate students – the first such dedicated module in any English university. Within the Green Criminology field, he researches Environmental Activism as well as having a more general interest in the scope, remit, philosophy and theoretical bases of a 'Green' Criminology. He also researches and teaches issues around Drugs and Crime, specialising in Cannabis Cultivation and Drug Markets. His recent books are "Weed, Need and Greed" (Free Association books; http://amzn.to/puSSPE) and "World Wide Weed" (Ashgate; http://bit.ly/luiVWE).